Inside: Enjoyable 21 TikTok Party Games and Challenges.
TikTok has soared in popularity over the last two years. At the height of COVID-19, it became the most downloaded app in the world as people spent more time at home.
This is especially impressive because it's a completely new category of app, and was released only in 2016.
TikTok is an app where users can share short, creative, and hilarious videos of themselves or other people. New party games and challenges are released and become viral almost every minute, but some that have become a staple are 10 Second Storytelling, Now Look At This, If I Was You Dance Challenge, and Duet Me.
Since TikTok is so popular, it's also perfect for parties because it makes everyone dance, sing, and share specific information that not everyone knows!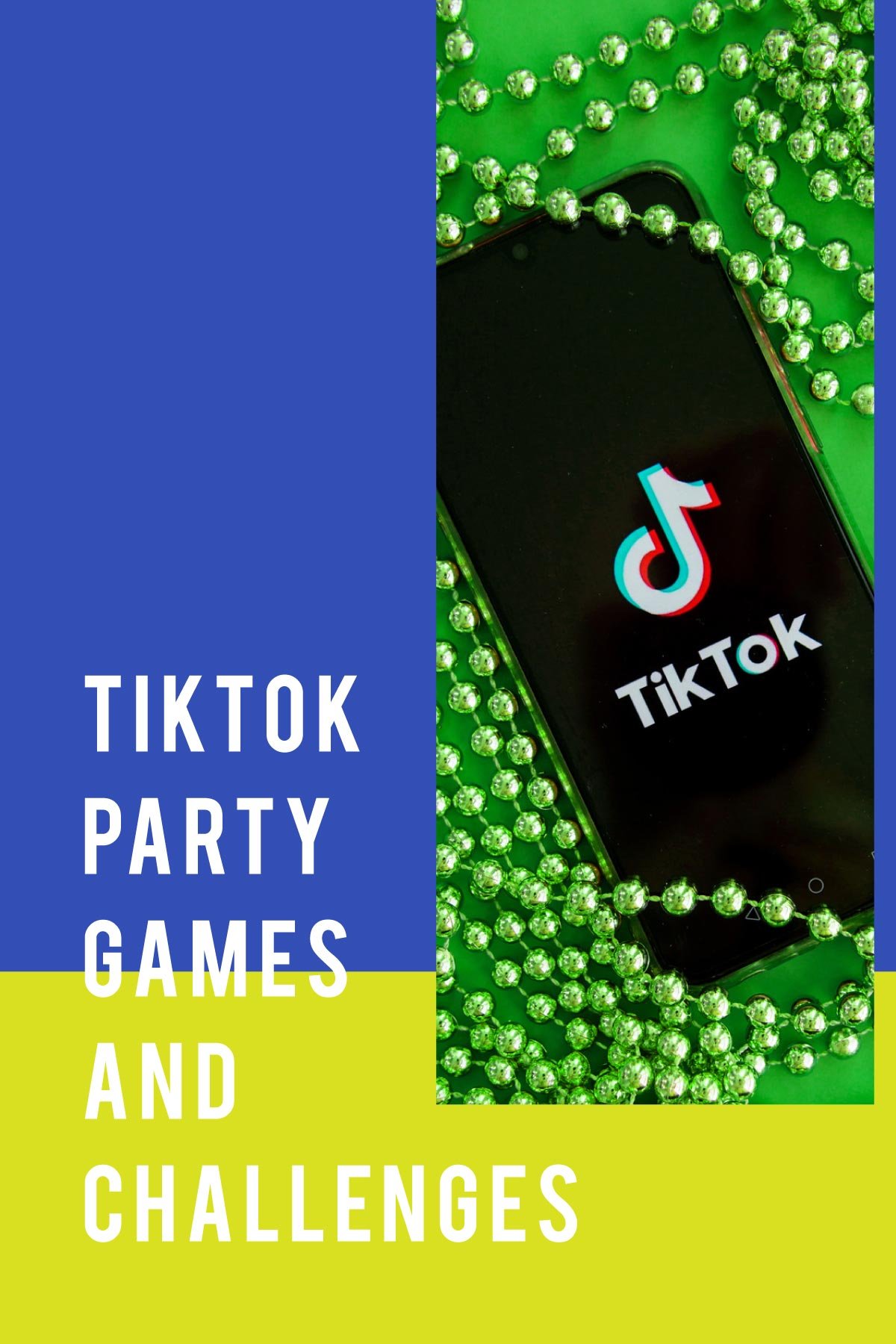 Here are 21 fun TikTok party games and challenges that everyone will enjoy, along with important hashtags you need to use in your video's caption:
Popular TikTok Games and Challenges in 2021 for Parties
Start the party off with these cool and exciting TikTok games that will definitely set the tone! Be prepared, some of them can get a little wild and hilarious!
Classic TikTok Party Games and Challenges

Classic TikTok games and challenges have definitely become a go-to in parties.
Most Viral TikTok Party Games and Challenges

Don't miss out on these viral TikTok games and challenges. We think it's never too late.
More Fun Game Ideas You'll Love

Fun Minute to Win It Games For Adults – Speed, drinks, and games make a party extra fun! Try out these games and see if you can win games without even getting drunk.
Totally Fun Icebreaker Games for Teens – Most teenagers feel shy and reserved during parties, especially when family members are around. With these games, allow them to shake off those social anxieties so the family can discover their wacky and fun side!
21st Birthday Games for Your Wild Crew in 2022 – The pandemic has kept most of us indoors, but one thing is for sure–nothing can stop a huge milestone like a fun and crazy 21st birthday! And while these games are meant for transitioning people to adulthood, anyone can definitely play them at any time. Round up your crew for the wildest birthday yet.