Inside: Classic 80s Board Games – Guaranteed Fun!
Is it true that they don't make games like they used to, or is it simply that our eyes are so blinded with nostalgia that we can't accept that anything new is better than what we used to have?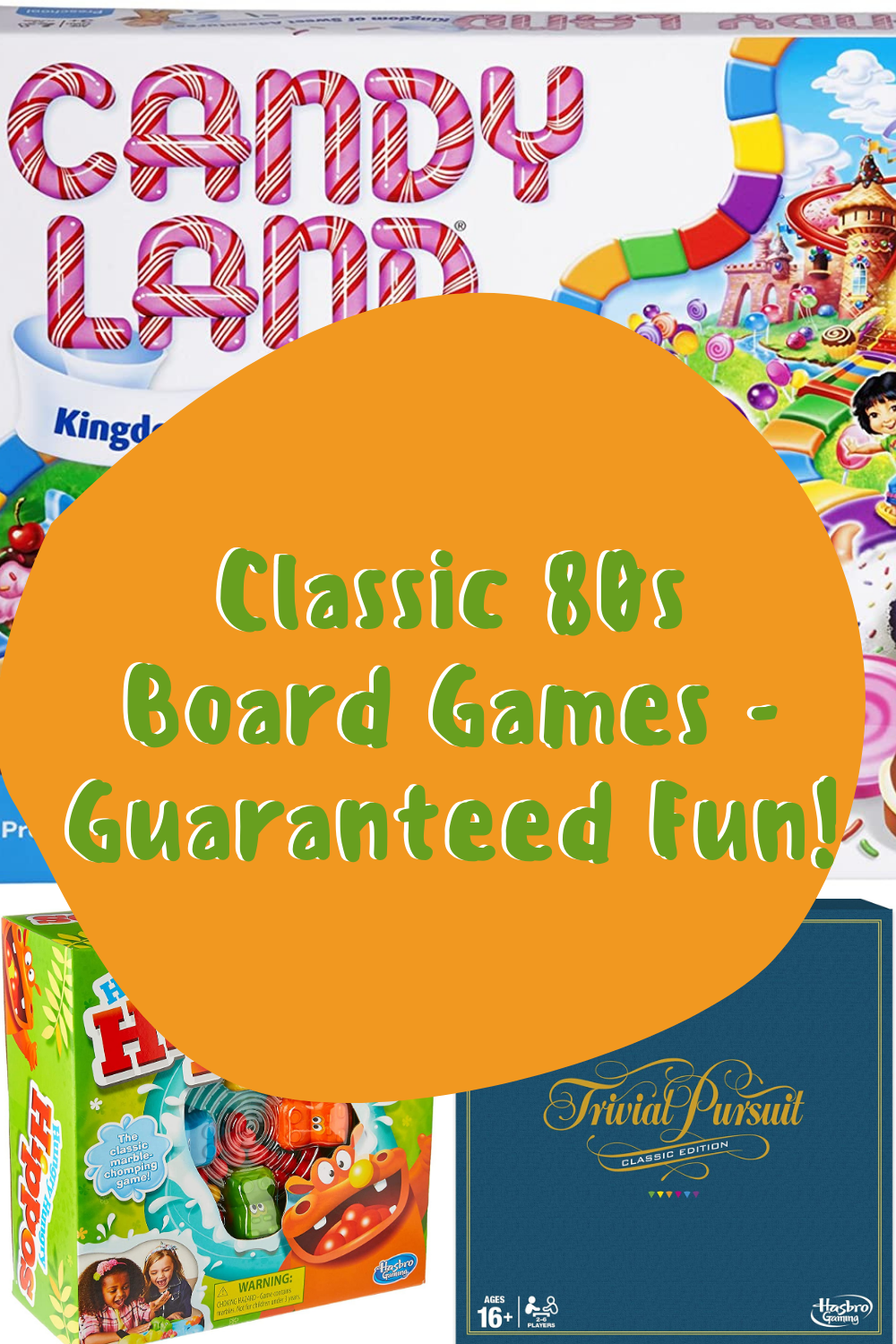 Whatever the answer, we're going to say it; They don't make games like they used to. Feast your eyes on the selection of classic 80s board games below, and I'm sure you'll agree that we had it good growing up in the 80's and early 90's. How many do you remember? Which was your favorite? Are there any you can't believe that we've left out?
Our Favorite 80s Board Games
Mouse Trap: Be honest now, did Mouse Trap ever work properly for you? We found that it took ages to set the damn thing up, and when you eventually got round to setting it off one of the parts would always let you down and not work.
Game of Life: Game of Life gave you the opportunity to find a job and have children before you had to find a job and have children in your real life. We'll leave you to decide which was more fun…
Clue: Was it Mr. White, in the bedroom, with the candlestick by any chance?
Electronic Dream Phone: Kind of like Guess Who, but with hunky boys instead.
Fun Games for the Whole Family
These classic 80s board games are perfect for everyone in the family.
Sorry!: Please help us to remember how this one worked, was it essentially Frustration for kids?
Risk: The one where you had to play your Grandad over 4 grueling hours…
Monopoly: An obvious inclusion, but it's a classic game that never gets boring.
Trivial Pursuit: This was impossible to play with your parents until they released the family edition, after which it was all too easy to beat them.
Scrabble: My sister used to make up words then look in the dictionary on the off chance they existed. Because she's a cheat.
Classic 80s Board Games
Battleship: A classic game with a classic commercial line to go with it. Who can forget the "You sunk my battleship!" tagline. The game probably had a little strategy involved but you cannot deny that the strategy had a ceiling and was limited to whether the opponent would place his ships lengthwise or width wise once you found the
Operation: This was a game that people either loved or hated.  Those who didn't have the patience or dexterity to compete quickly turned down offers to play. It also gave me false hope that I should pursue a degree in medicine.
Hungry Hungry Hippo: This game certainly had the chance to get out of control with 4 children banging on the Hippo controls.
Candy Land: A childhood classic, it is remarkable how popular and fun this game is considering there is no strategy.  Each player goes through this roll-and-move board game as directed by the dice.
More Game Ideas You'll Love to Play
Ice Breaker Games for Parties – I love a good party, nothing is better than good food, fun music, and great people. But there is always that little bit of an awkward time when everyone is just arriving and the party has quite kicked off! Don't let those awkward silences or uncomfortable first meetings ruin your good time. Here are 43 of the most hilarious ice breaker games for parties!
Totally Fun Games to Play at the Park – I don't know about you but spring and summer are my FAVORITE times of the year. They are filled with backyard barbecues, long days by the pool and spending the day playing with the kiddos! One of our favorite things to do is pack up some of our favorite sandwiches and snacks and heading to the park to play some of our favorite fun games! Here is a list of our all-time favorite fun games to play at the park!
Luau Party Games – Cue the Ukulele music, it's time to party! Now light those Tiki lights, grab a colorful lei and let's get this luau started! There are so many fun things about a Luau, but no party is complete without some fun party game, am I right? Lucky for you we have a list of the best Luau party games!